Low Concept
Bugz EP
WA003
Bugz
The Prick
Bugz (Alex Coulton Remix)
Bugz (Jack Dixon's Inspector Love Remix) [Digital Exclusive]
Low Concept is the Berlin-based pairing of Ville Haimala (Renaissance Man) and Daniel Fisher (Physical Therapy). Separately they have become known for their deeply conceptual and experimental approaches to club music. Low Concept is their attempt to strip back the baggage and provide straight-to-the-point, dance-floor tracks. Low Concept is what it is.

Bugz is their debut EP, the third release for London-via-New-York based label White Asega. The title track is delivered from the point of view of a DJ looking down on the teeming masses of dancers below the booth. It's a loose, distorted, techno belter: all stroboscopic hi-hats, bleeping electronics and gut-punching kick drums, built around an exhilarating tussle between classic techno functionalism and a fierce, restless maximalism.

The Prick is two-stepper techno for the early morning. Dedicated to "club freaks" everywhere, it finds the pair slowing things to a crawl, blowing out the speaker cones and rattling the nails out of the floorboards as scraps of rave vocals and wonky synth lines are pulled into an all consuming, black-hole of a bass line.

Manchester's Alex Coulton delivers a thumping 127bpm remix of Bugz on the flip, honing in on the darker and more suffocated corners of Low Concept's original to deliver a heavy and hypnotic killer - its raw, acid-tinged edge perfect for pummelling late night heads into submission. A digital exclusive remix comes from White Asega co-founder Jack Dixon, the New York based producer offering up his deliriously colourful take on the title track, throwing layers of found sounds into the percussive maelstrom resulting in a hyperactive, and slightly surreal, reinterpretation.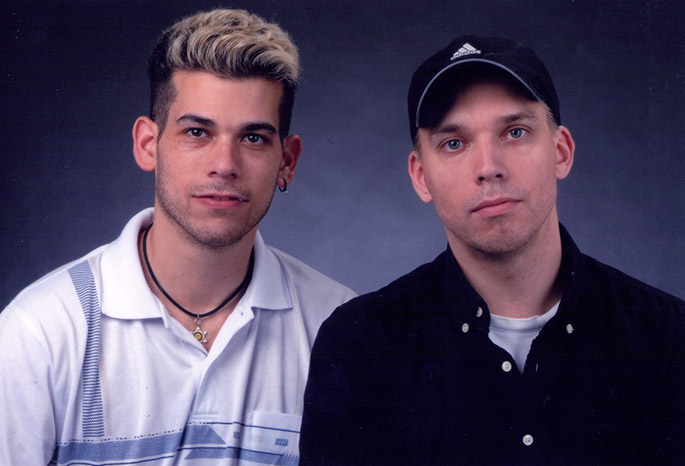 Back to top